Tribute to the Workers (book)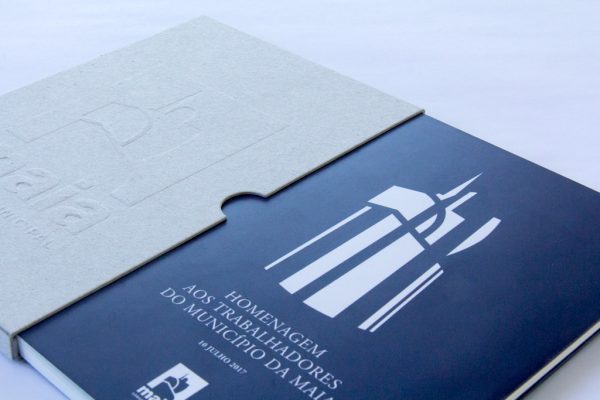 Books in A5 format with 68 pages printed at 1/1 color and 4 pages printed at 4/1 colors, in Munken Pure 90 grs; Cover with badges printed to 4/0 colors in matte couché 350 grs, with matt plastic front. Finished with kraft sewn and glued to the cover.
Boxes for books in format 15 x 23 x 1 cm with spine, without printing with embossing on the front in 2 mm gray card.